TRESPASSERS
Solo exhibition October 29th 2022 – December 3rd 2022
Pilipczuk Gallery, Vesterbrogade 161, 1800 Frederiksberg C, (+45) 51 26 19 76
Read more about the exhibition here.
Notes from a visit to the zoological museum
I enter where the sheets are spliced
I see unkempt hair and the organizing principle (uninvited)
A stuffed bird on the cross
Everything is covered in fur. Inside the jars are symbols of compelled worship (?)
The animals are clearly signs (uninvited). They are the unspoiled presence of letters inserted in the wrong sentences, or else mistaken symbols in an objective dream without a dreamer
I have no encounter. If there is an encounter it is the kind of encounter that occurs between two different orders separated by cellophane. Each exhibit is pushed together like dried kelp for preservation and I, the spectator, can not partake. Everything is layered surfaces pressed together to touch, as in the case of transplantation without suture. I'm not sure if there is any touch, however. What happens behind the glass is only appearance from the place before it.
-extract from exhibition text by filosoffer Carl Olsson
Visit us at our Gallery Location!
We are extremely happy to invite you to our reasonably new location at Vesterbrogade 161, 1800 Frb. C. If you wish to receive news about upcoming events, such as vernissages and exhibitions, please sign up for our news letter.
We look forward to seeing you in our gallery where we welcome you for coffee, art and time for a chat.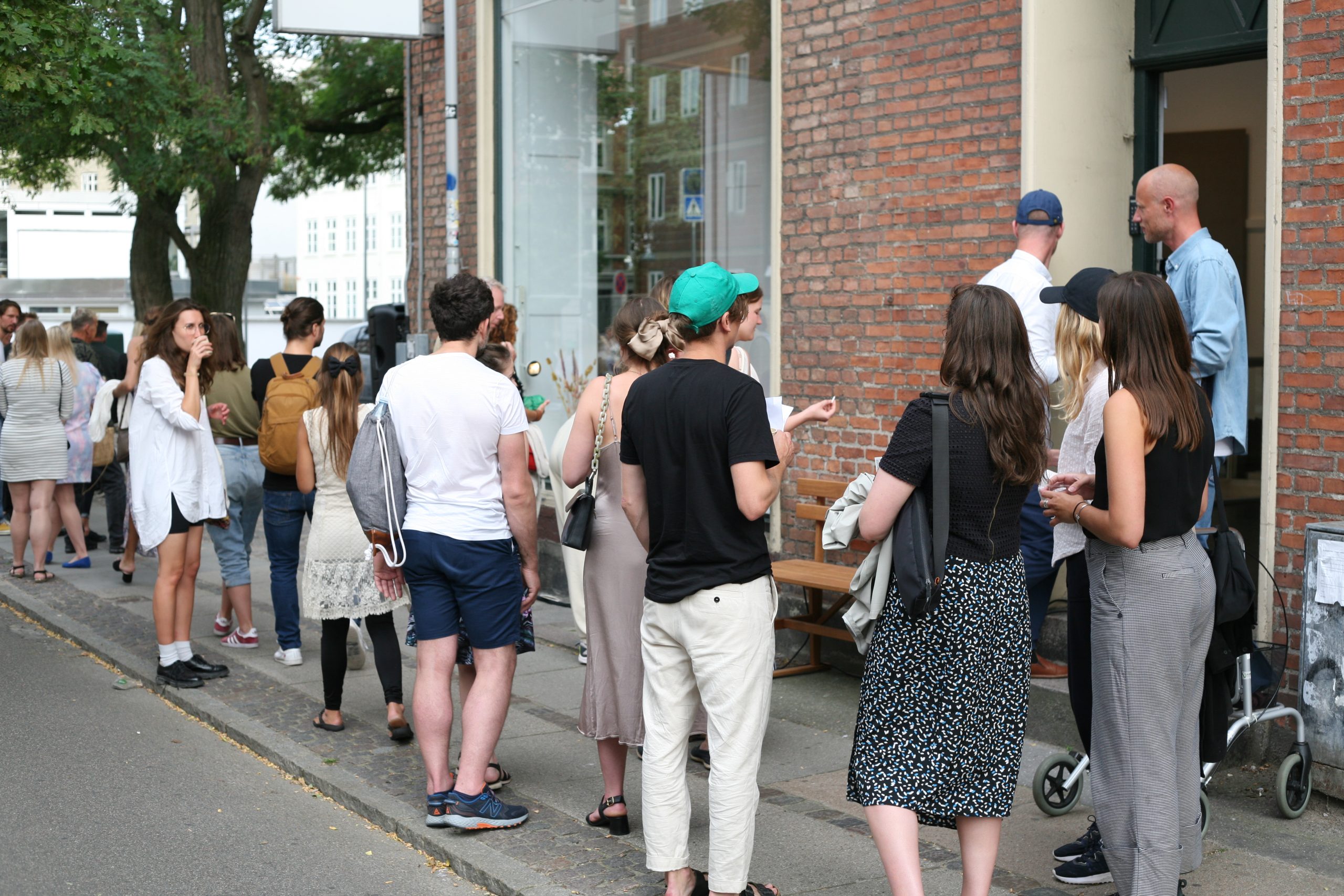 Pilipczuk Gallery, Vesterbrogade 161, 1800 Frederiksberg C. / Metro st: Frederiksberg Allé