Solo exhibition
October 1st – October 29th 
Edyta Hul: NECTAR
Vernissage October 1st 16:30 – 20:00 (Dance performance 18:00/ free entrance)
Pilipczuk Gallery, Vesterbrogade 161
Pilipczuk Gallery is thrilled to announce Edyta Hul's second solo show in the gallery, with the title NECTAR, October 1st – October 29th. Due to the lockdown under Huls first solo show ELIXIR, Pilipczuk Gallery wishes to give Hul and her exceptional artworks a new opportunity to shine and show the artworks in real life
Hul's multilayered paintings are personal and intimate recordings of her current passions and emotions. Driven by a need of technological search, Hul keeps exploring possibilities using different painting techniques. Her curiosity and boldness leads to ever changing, dynamic paintings.
catalog Edyta Hul: NECTAR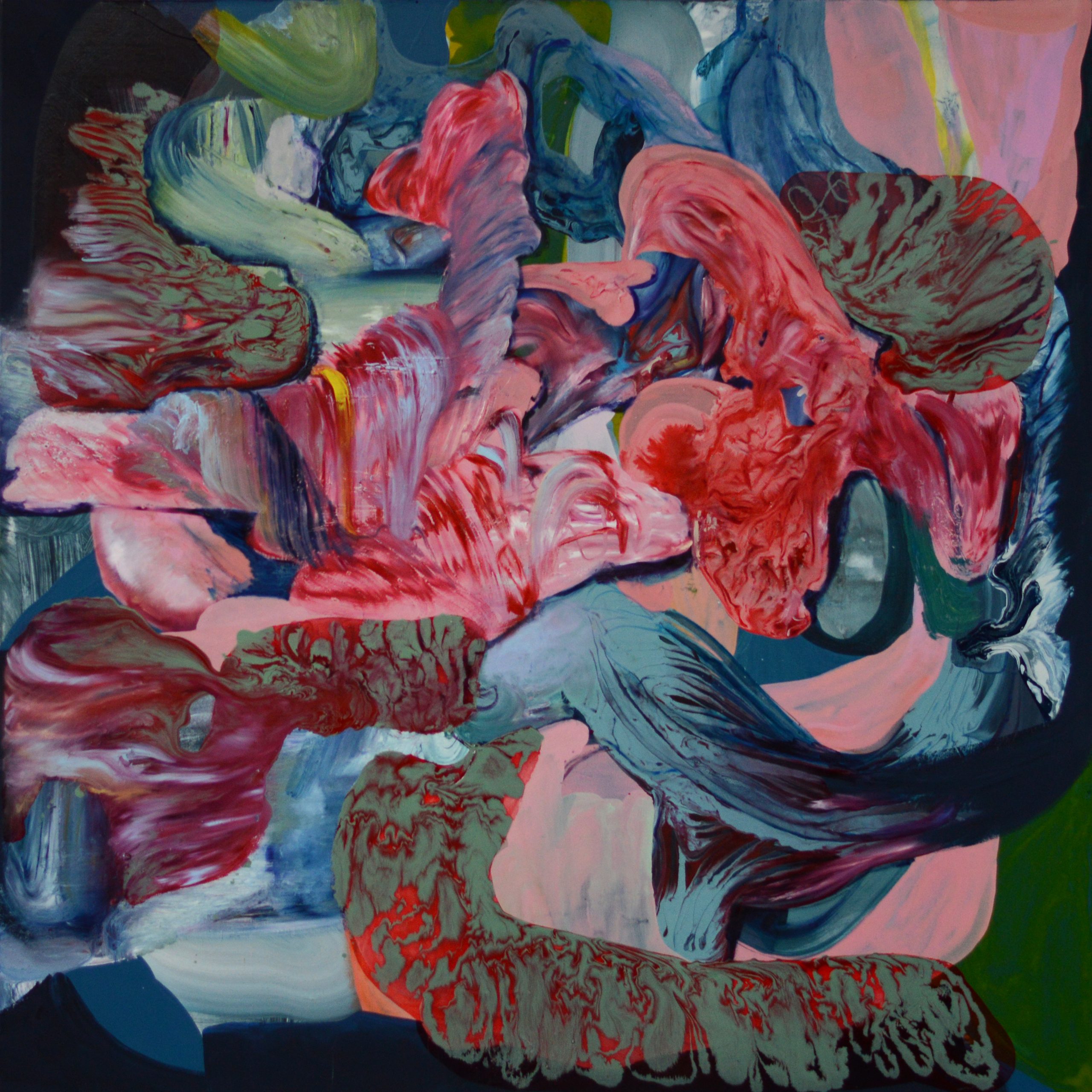 Edyta Hul, Ambient Innards, 150 cm x 150 cm, Oil, enamel on canvas, 2020
VOLTA BASEL BOOTH C6
Pilipczuk Gallery are beyond thrilled for the great interest and support during VOLTA Basel 2021, September 20-26th!
For VOLTA, we had prepared a solo booth with Martyna Borowieckas exhibition: I'm stuck in my idyllic chamber and I do not want to leave it.
The chamber is a visual response to personal needs and inner desires. It is a vision of an idyllic country that successively compresses one's most distant imaginations. A kind of chapel in which one can pay tribute to the space dedicated to celebrating every moment of our existence. The pandemic reality adds an extra dimension to the paintings. Forcibly isolated we are looking for an outlet for the natural need for a sense of space:
"Sometimes, however, it is good to stay in isolation and fall in love with the details of our life."- Martyna Borowiecka
catalog VOLTA BASEL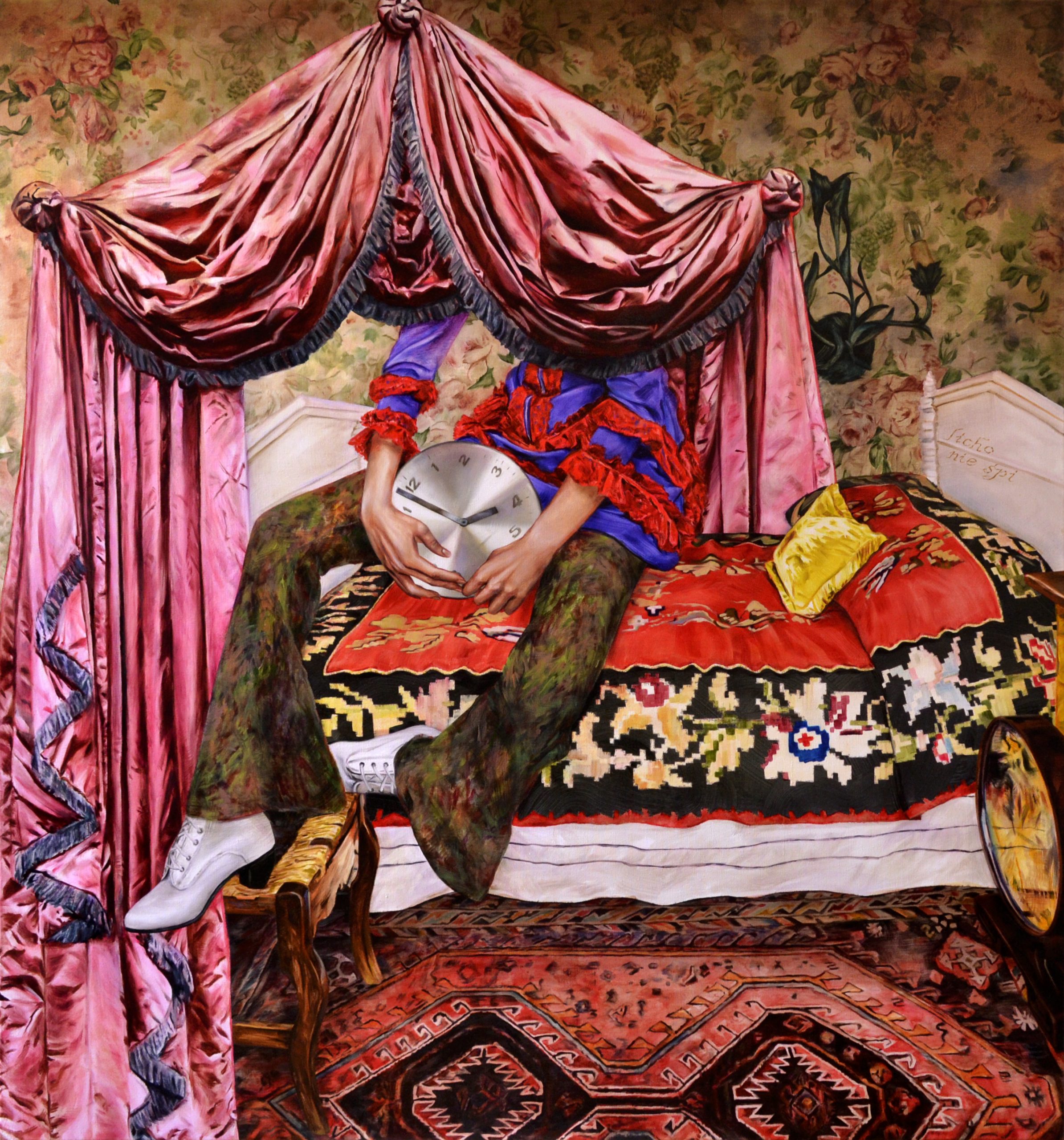 Martyna Borowiecka, Time for Nightmares, 150 cm x 140 cm, Oil on canvas, 2021
Thank you all for visiting Berenika Kowalska's solo exhibition TRACING FLUIDITY! If you missed the opportunity to see the show you still have a chance to see some of her beautiful artworks by inquiry.
Please don't hesitate to contact us contact@pgallery.dk
catalog : Tracing Fluidity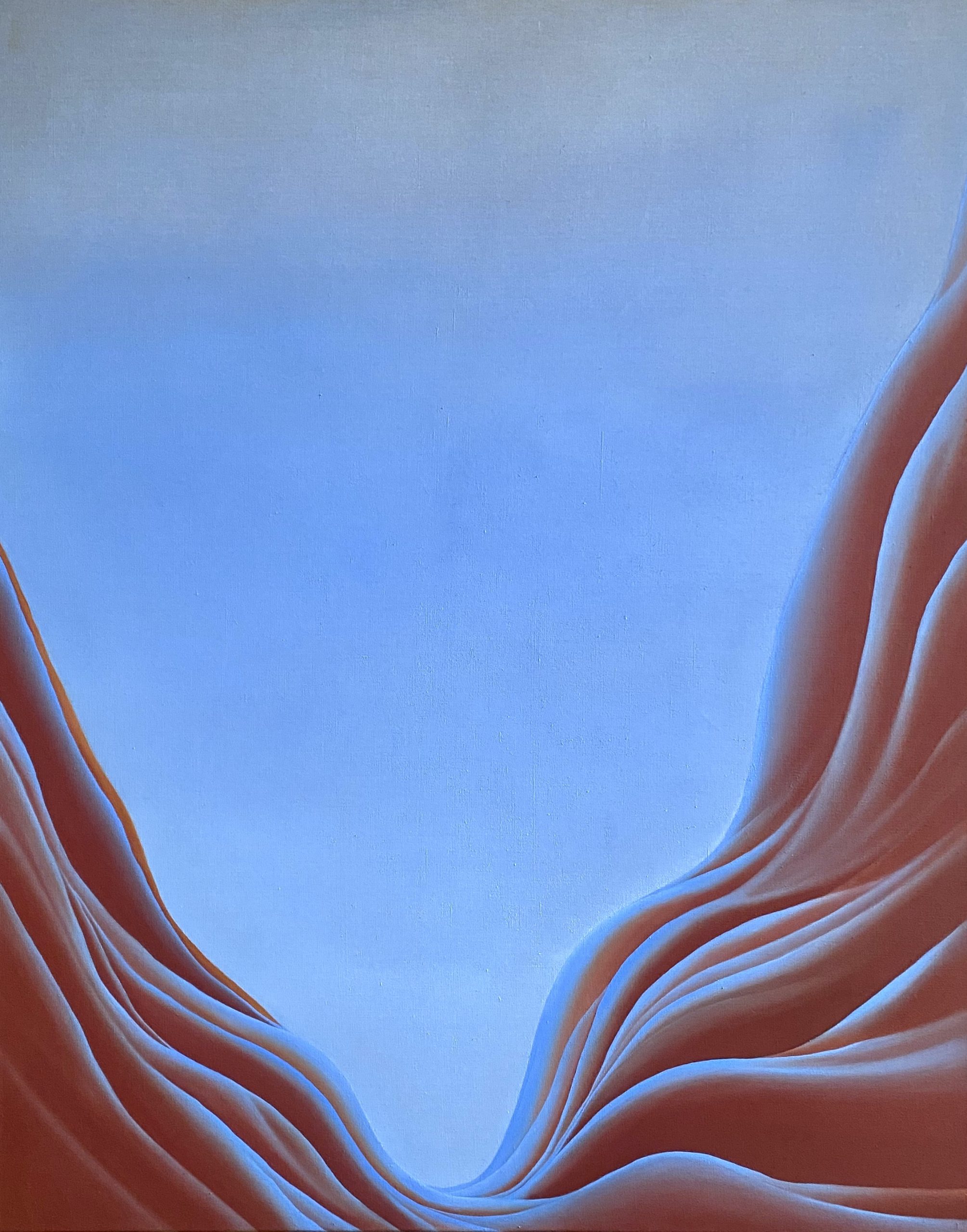 Berenika Kowalska. Untitled. 2021. Oil on canvas. 120 cm x 150 cm.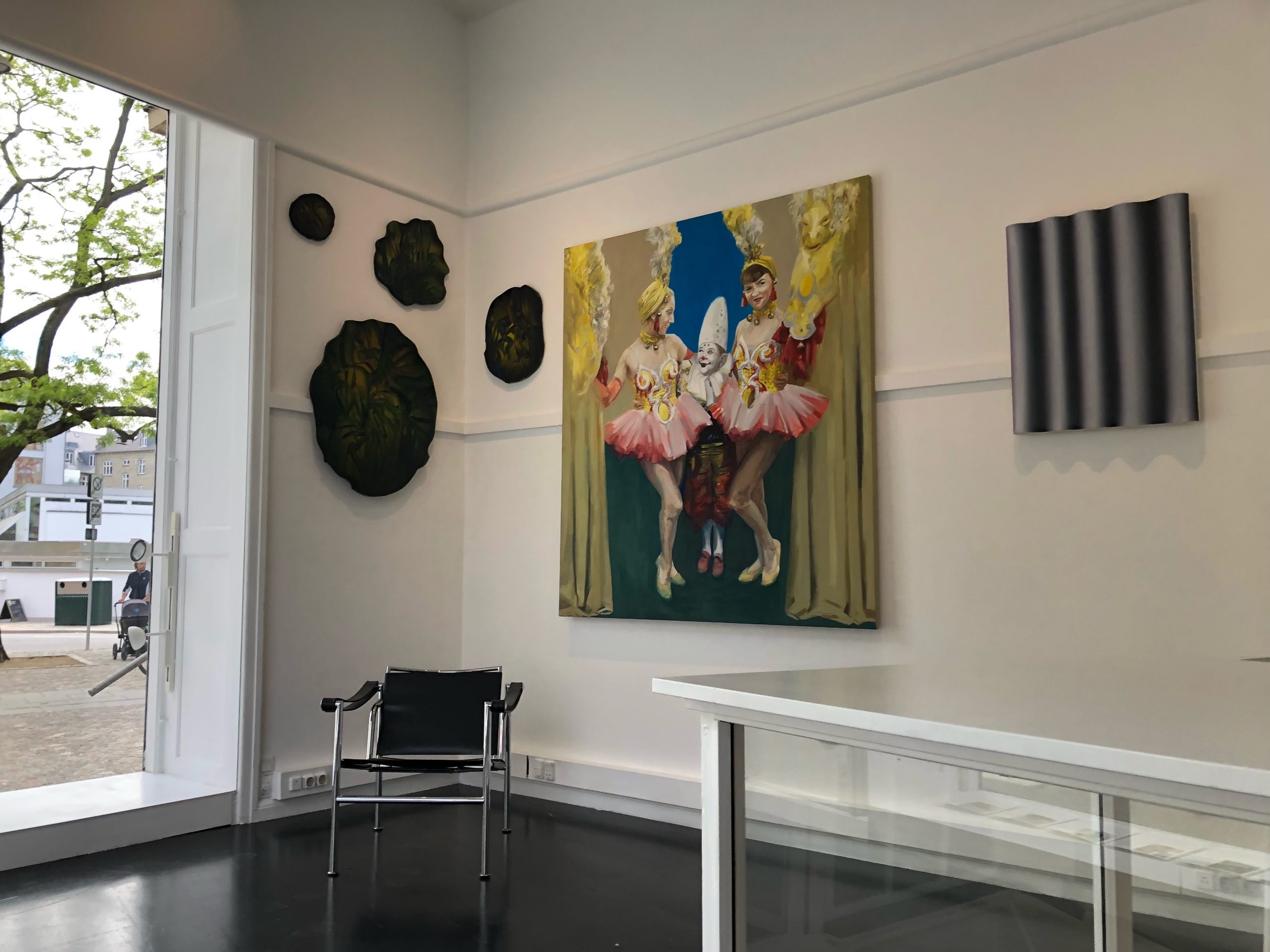 Pilipczuk Gallery, Vesterbrogade 161, 1800 Frederiksberg C. / Metro st: Frederiksberg Allé
Visit us at our new location!
We are extremely happy to invite you to our new location at Vesterbrogade 161, 1800 Frb. C. Despite of a time with restrictions, we feel very lucky to announce that we have out grown our lovely apartment and that we are ready for the next step in our gallery adventure. As we love to host pop up events at different locations, we will continue to keep this opportunity in our program. However it's no secret we will enjoy to have a permanent gallery space for you to visit without booking an appointment.
We simply can't wait to greet you there!
As a guest of Pilipczuk Gallery, your safety is of the utmost importance to us. We continue to follow the Danish Health Authorities guidelines and safety measures for Covid-19.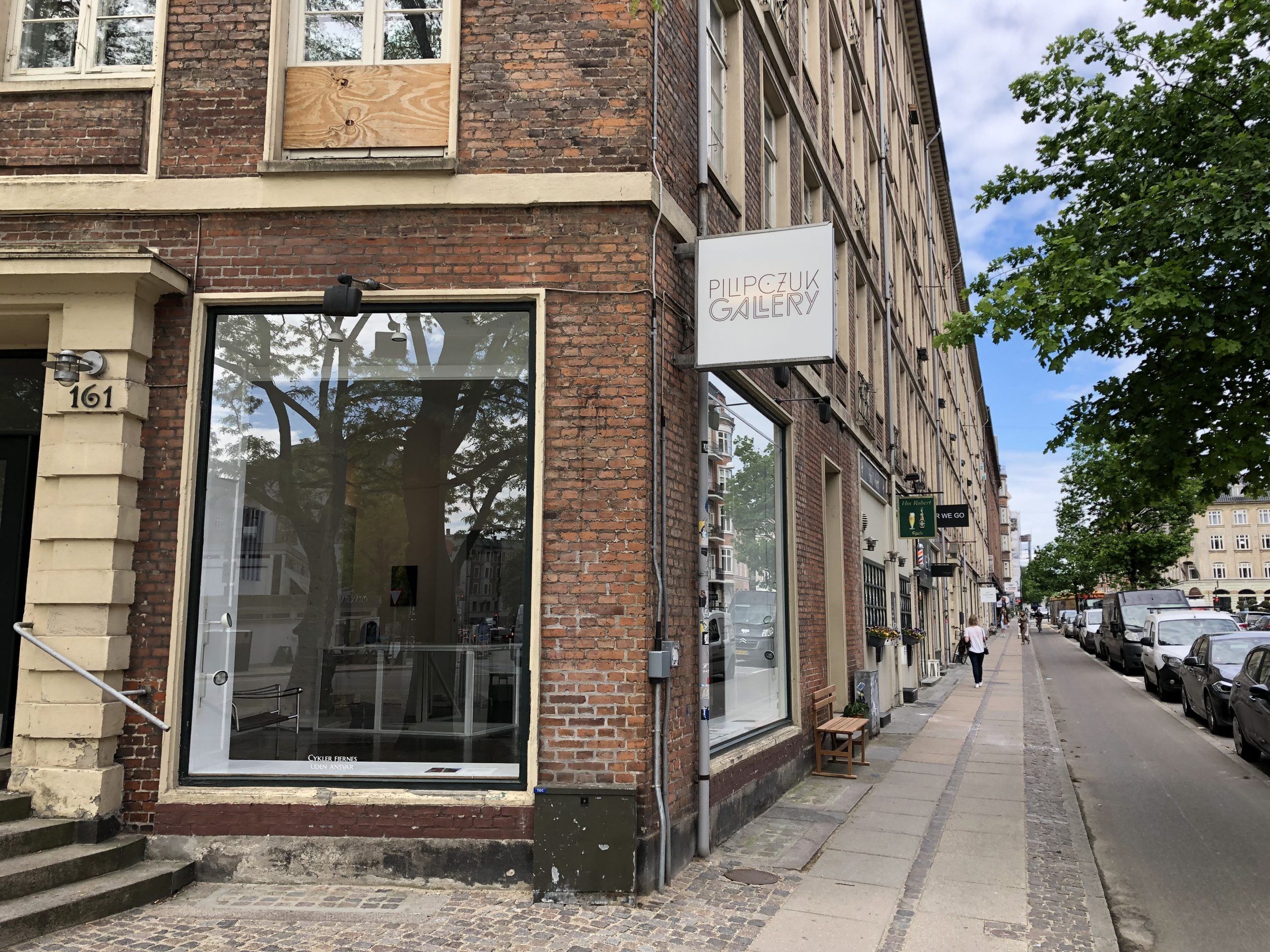 Pilipczuk Gallery, Vesterbrogade 161, 1800 Frederiksberg C. / Metro st: Frederiksberg Allé