Catalog : Ewelina Skowroska
Ewelina Skowrońska is a Polish visual artist developing her practice in the fields of images and objects through the use of printmaking, drawings, and ceramic. Her interests include concepts of body, nature, spirituality and psychology of human relations. She seeks inspiration for her artistic practice in everyday experiences, mythology, poetry, speculative narratives and intangible connections of the world. Skowrońska holds an MFA in Political Science. In 2015 she retrained and specialized in visual arts at the University of The Arts London where she graduated with distinction. Skowrońska's work has been exhibited in London, Ireland, USA, Canada, Poland, and Japan. In 2017, she was awarded the Print Prize by ST Bridge Foundation, and in 2018 she was shortlisted for Ashurst Emerging Artist Prize 2018. Her prints are in the collection of VA Museum London; Spiral Wacoal Art Foundation, Tokyo, Japan; Guanlan Printmaking Museum, China. Skowrońska is currently based in Japan, where she is an active participant of the Tokyo art scene.
Ewelina Skowronska's painting is art that undoubtedly derives from the experience of one's own gender. It is a skillfully conducted, mature artistic statement that does not lose the essential element of femininity. The latest series presented at the exhibition is strongly related to the concept of organic abstraction, which stems from earlier theoretical assumptions focused on the corporeality. The artist reaches for the language of abstraction, using the aesthetics of a body fragment subjected to a strong synthesis. Nature, which is definitely an inspiration for this series, is used as template for shapes. Same as the female body, it becomes a source for synthetic forms. Multiplied fragments are reproduced not only within a specific work, but also within the entire series, creating a coherent, sensual and ephemeral painterly reflection, already initiated in earlier realizations. The form itself is extremely important here. The evolution of created shapes is directly related to the subject of corporeality, its place and the role it plays in everyday life.
Ewelina Skowronska, Bolts of Silk, 2022, color pencil, acrylic & screen print on unprimed cotton fabric, 81 x 113 cm
Ewelina Skowronska, Becoming Body, 2022, pastel, color pencil, acrylic & screen print on canvas, 60 cm. diameter
Ewelina Skowronska, Mother, 2022, pastel, color pencil, acrylic & screen print on canvas, 60 cm. diameter
Ewelina Skowronska, In Touch, 2022, pastel, color pencil, acrylic & screen print on canvas, 60 cm. diameter
Ewelina Skowronska, The Mother of Dreams, 2022, pastel, color pencil, acrylic & screen print on Japanese IZUMI paper, 104 x 77 cm. / framed
Ewelina Skowronska, Hana no fukai, 2022, pastel, color pencil & acrylic on Japanese IZUMI paper,  77 x 104 cm / framed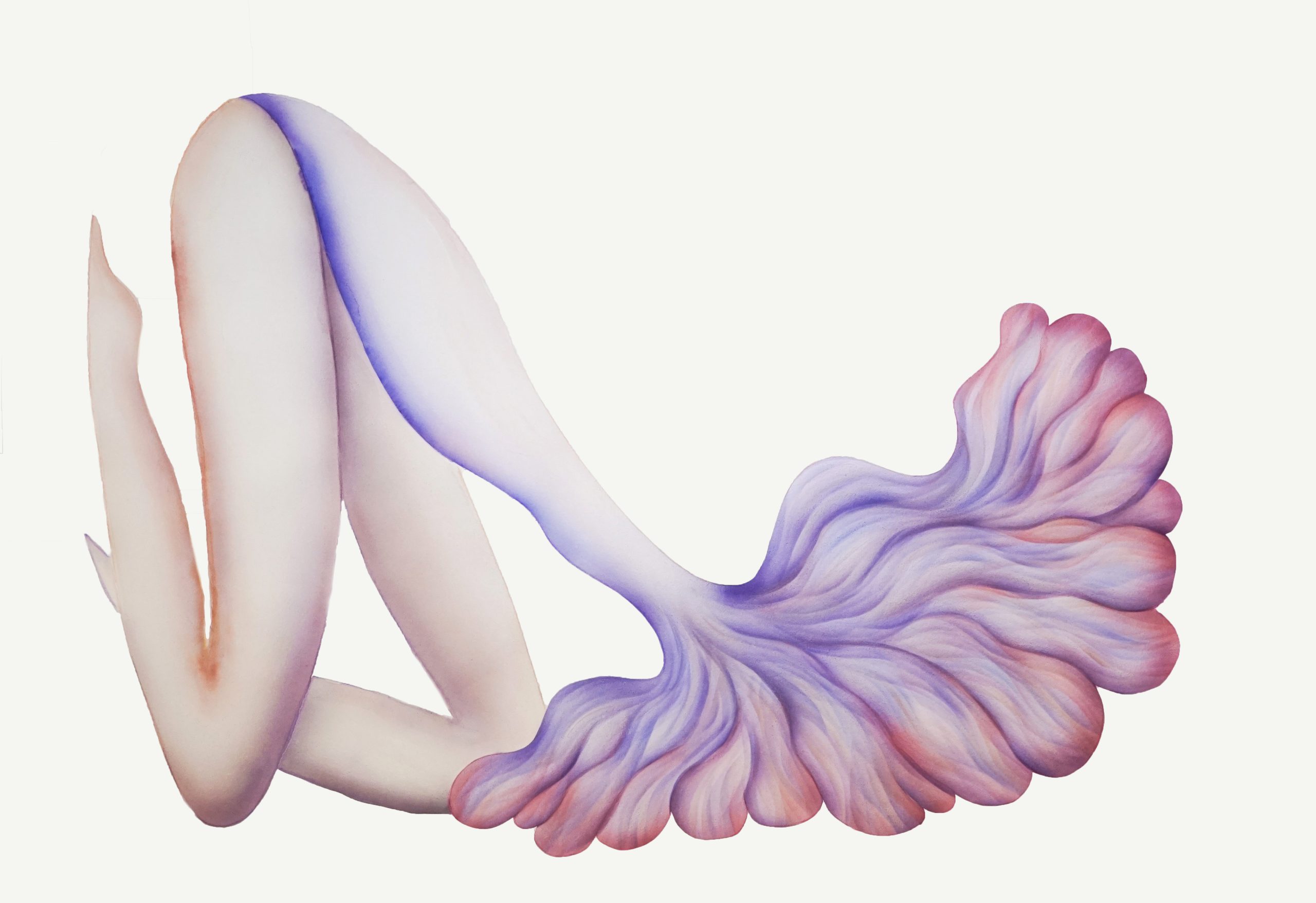 Ewelina Skowronska, Ryo no onna, 2022, pastel, color pencil & acrylic on Japanese IZUMI paper,  77 x 104 cm / framed
Ewelina Skowronska, Night Spirits II, 2022, pastel, color pencil, acrylic & screen print on Japanese IZUMI paper, 104 x 77 cm / framed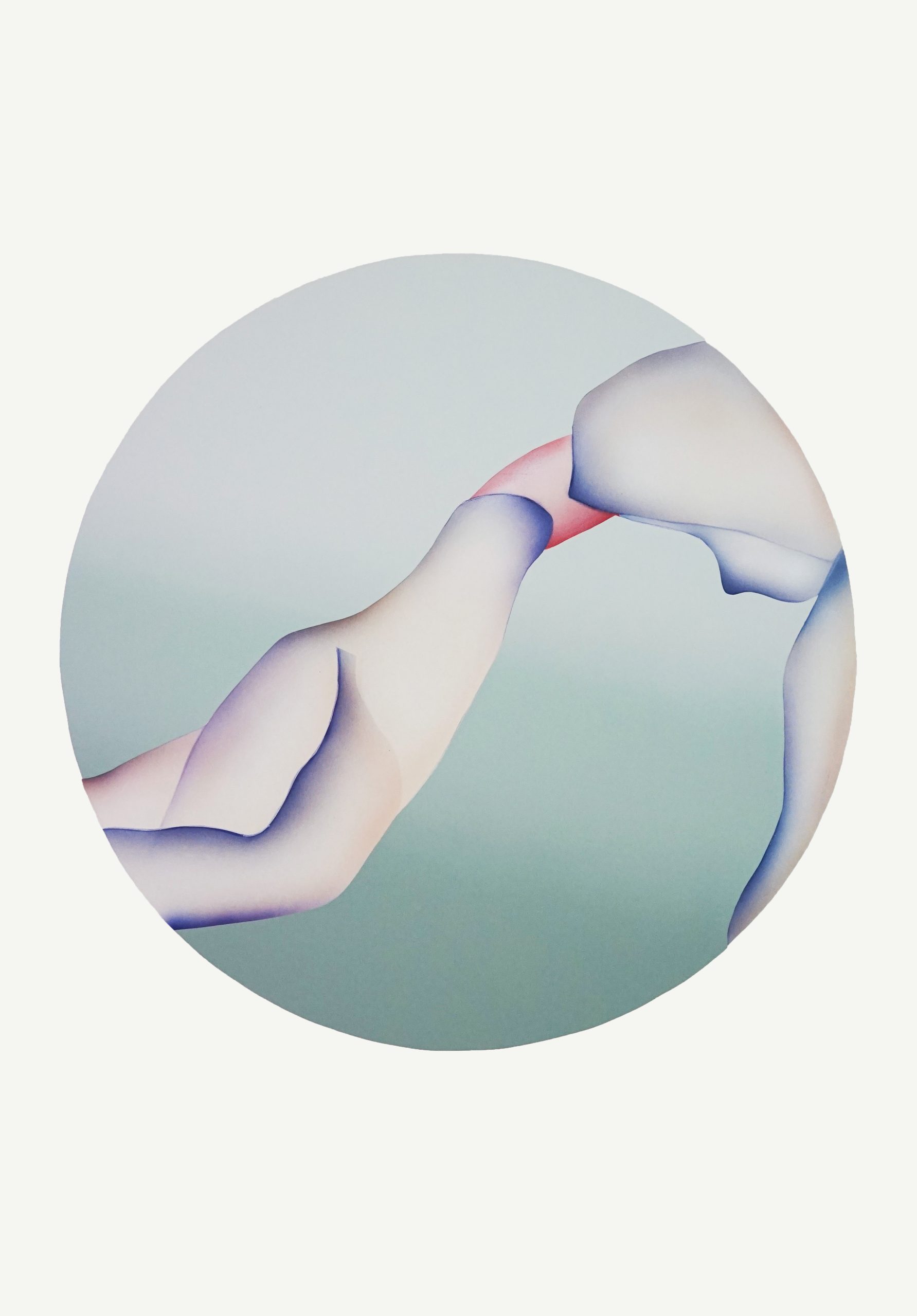 Ewelina Skowronska, Night Spirits, 2022, pastel, color pencil, acrylic & screen print on Japanese IZUMI paper, 104 x 77 cm / framed